The SunFM McDonald's prize patrol is coming your way starting this Thursday! So if you're out and about and want to be hooked up with McDonald's Whakatane vouchers look out for our official decked out Macca's ute and listen to SunFM106.5 to find out where the team are...
read more
We're looking for a group of 16-18 year old locals to help us out! We will be holding a focus group from 12-1pm Thursday 27th here at the Sun FM studios, we'll even shout you lunch! Fill out the form below to register your interest and we will get back to you <div...
read more
You could WIN $500 at Ocean Ford Customs! Get in the draw during their launch party this Saturday, September 23rd, from 9 until 3pm. The Sun FM crew will be onsite with a bouncy castle and barbecue to keep the family happy.  Once the whanau are sorted, you can have a...
read more
Umm so guess we'll have to start saving now because the exact price of the new iPhone 8 has been leaked, and it will seriously crush all your hopes and dreams. According to Nikkei, there will be a somewhat massive price increase for the new iPhone 8. The upcoming...
read more
Mataatua Under 17 Girls Touch Trials are taking place October 15th at Rex Morpeth Park from 9am Contact 07 304 9176 for more information.
read more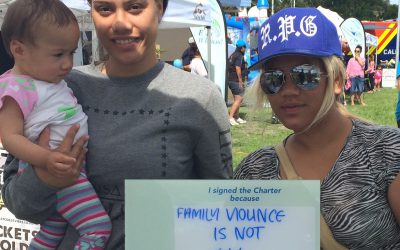 A Maori initiative asking whanau to honour their cultural and spiritual strengths and take a public stand against violence by signing the E Tu Whanau Charter of Commitment (the Charter) is gaining momentum throughout Aotearoa. The Charter was launched at Hirangi...
read more
Know somebody who's getting older? 🎈🎁🎉 We have the perfect treat.... delectable tarts thanks to L'Epicerie Larder! Get in our birthday shouts, drawn every weekday at 7.45am on 106.5FM by ringing into the studio on 0800 4 843 786. Or message our...
After hearing about it for the last year, your Ocean Ford Breakfast team decided it was finally time they have the magnetic Black Mask a go... With interesting results. See below to see who handled it better
read more
Lore's new single Green Light is now accompanied by a brand new vid and it gives us all the...
read more
Carlos Hunia
Breakfast Host
Tracey Eparaima
Operations Coordinator
Jarrod Dodd
Station Manager
Julie Kururangi
Account Manager
Hamish
Mid-morning Annoucer
Regan Studer
Business Manager